Threats Book Launch Party
The live launch party for Threats!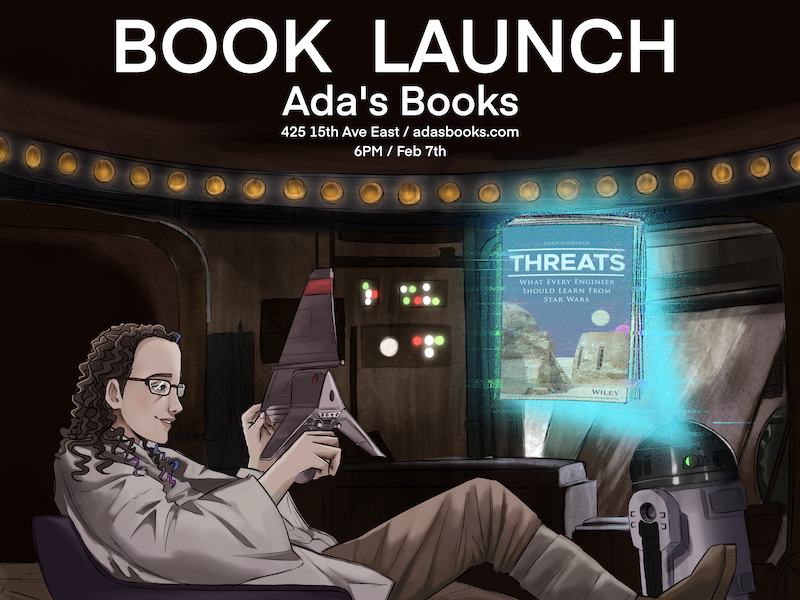 (Today! Tomorrow!) I'm excited to share that I'll be doing a book reading and signing at Ada's Books, Feb 7th at 6PM. official site, and they ask you RSVP on Facebook.
I'll also be doing a virtual launch party, 3PM Feb 8th for those not in Seattle, or otherwise unable to attend. Details on that are on the threatsbook page will follow.
Poster: oskardraws