Elevation of Privilege In The Time of Cholera
How to play in person games while maintaining safe distances.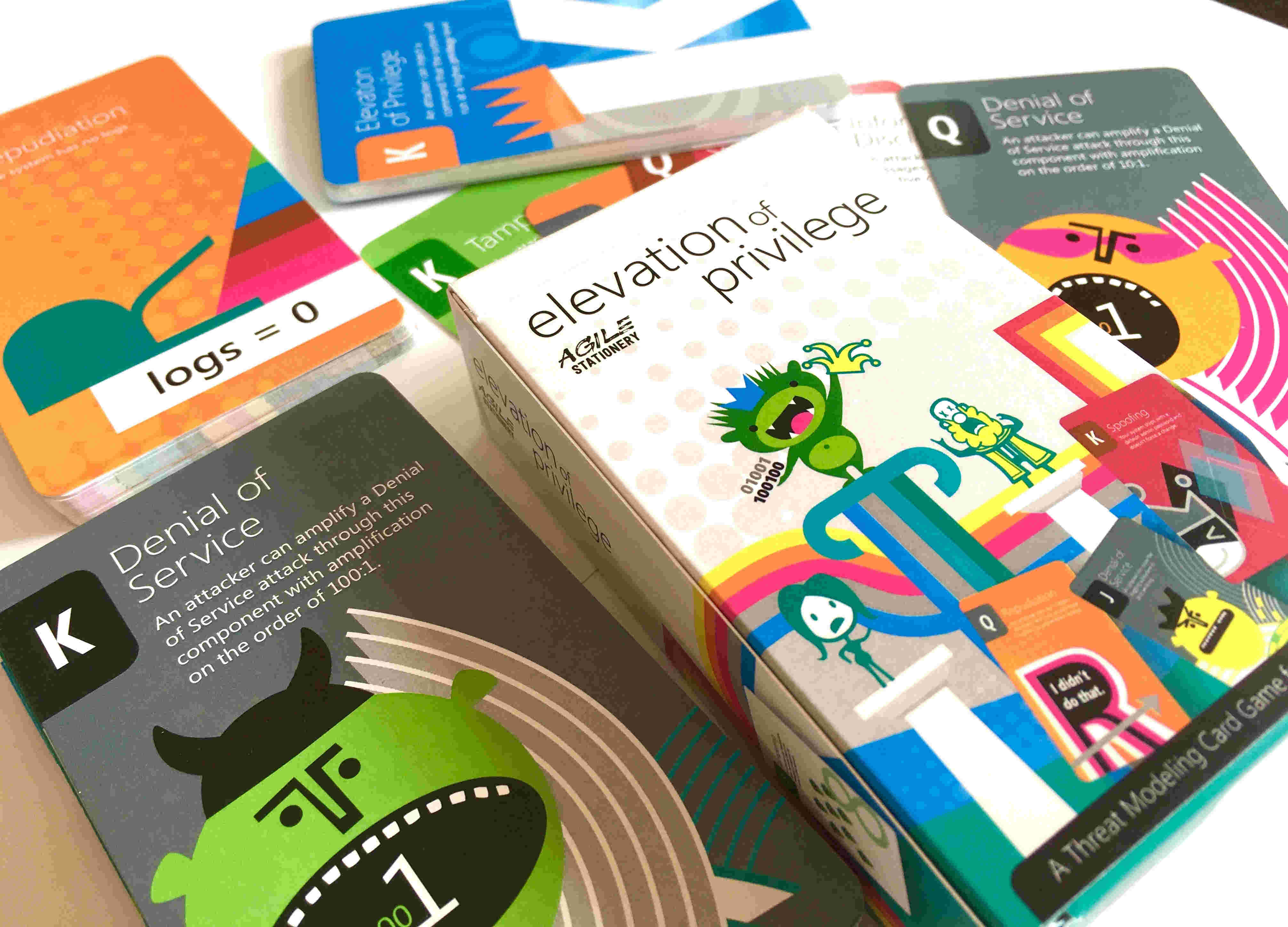 The Elevation of Privilege game has had way more staying power than I would have expected. But the online experience in this time of global pandemic has left out some of the magic that made it work.
So I was really skeptical when Simon Gibbs from Agile Stationery mailed me about an approach to playing remotely. But when I look at it, and I look at the logic behind it, I find myself intrigued:
The player receives the (physical) deck and looks it over.
The player receives his hand from the Games Master by email.
They accept a calendar invite to play one game targeting one system. They might get the system diagram at this point too.
They fetch out their hand ahead of the game.
The player joins a video call to play the game.
"The player will interact with the deck on at least three of these occasions."
Physically pulling the cards as a way to engage before a meeting is deep. I might even suggest that the way to do it would be say "you must pull out your cards before you accept the invitation. Please include questions about the cards if you have any."
Also, professional production makes a difference. You're free to print yourself, and having a well-made thing in your hand tells you that someone cared enough to do it. The most expensive thing in a meeting of developers playing EoP is not the card deck, it's not the $50 microphone or $100 webcam or the thousand dollar computer. It's the developer's time. And using a card deck to prompt and anchor developer thinking about what can go wrong is worth your time.