Pivots and Payloads
A new game from SANS for understanding pen test methodology, tactics, and tools.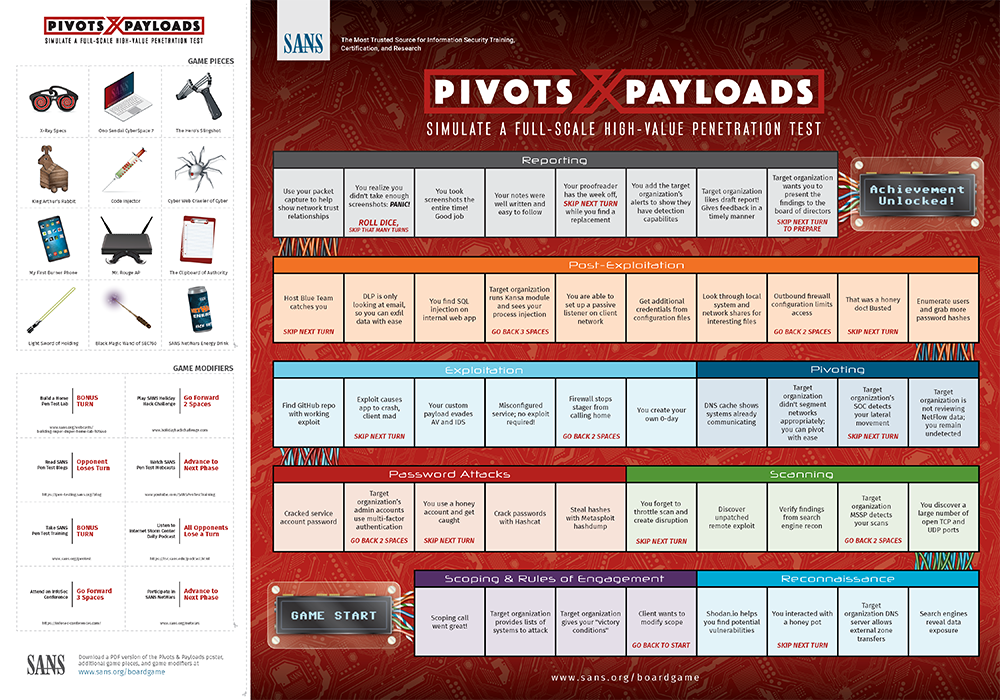 SANS has announced a new boardgame, "Pivots and Payloads," that "takes you through pen test methodology, tactics, and tools with many possible setbacks that defenders can utilize to hinder forward progress for a pen tester or attacker. The game helps you learn while you play. It's also a great way to showcase to others what pen testers do and how they do it."
If you register for their webinar, which is on Wednesday the 19th, they'll send you some posters versions that convert to boardgames.
If you're interested in serious games for security, I maintain a list at https://shostack.org/games.html.