What Boards Want in Security Reporting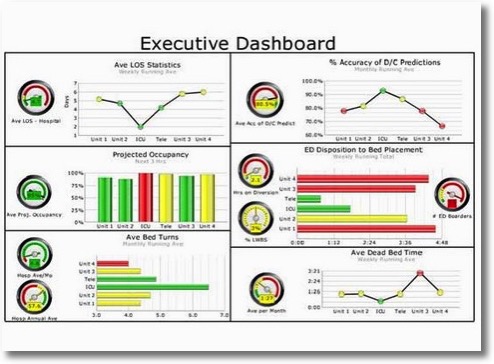 Recently, some of my friends were talking about a report by Bay Dynamics, "How Boards of Directors Really Feel About Cyber Security Reports." In that report, we see things like:
More than three in five board members say they are both significantly or very "satisfied" (64%) and "inspired"(65%) after the typical presentation by IT and security executives about the company's cyber risk, yet the majority (85%) of board members
believe that IT and security executives need to improve the way they report to the board."
Only one-third of IT and security executives believe the board comprehends the cyber security information provided to them (versus) 70% of board members surveyed report that they understand everything they're being told by IT and security executives in their presentations
Some of this is may be poor survey design or reporting: it's hard to survey someone to see if they don't understand, and the questions aren't listed in the survey.
But that may be taking the easy way out. Perhaps what we're being told is consistent. Security leaders don't think the boards are getting the nuance, while the boards are getting the big picture just fine. Perhaps boards really do want better reporting, and, having nothing useful to suggest, consider themselves "satisfied."
They ask for numbers, but not because they really want numbers. I've come to believe that the reason they ask for numbers is that they lack a feel for the risks of cyber. They understand risks in things like product launches or moving manufacturing to China, or making the wrong hire for VP of social media. They are hopeful that in asking for numbers, they'll learn useful things about the state of what they're governing.
So what do boards want in security reporting? They want concrete, understandable and actionable reports. They want to know if they have the right hands on the rudder, and if those hands are reasonably resourced. (Boards also know that no one who reports to them is every really satisfied with their budget.)
(Lastly, the graphic? Overly complex, not actionable, lacks explicit recommendations or requests. It's what boards don't want.)