Threat Modeling: Chinese Edition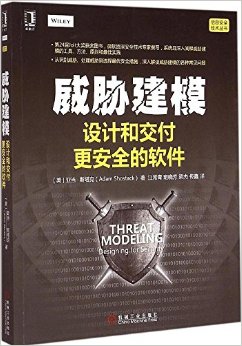 I'm excited to say that Threat Modeling: Designing for Security is now available in Chinese.
This is a pretty exciting milestone for me — it's my first book translation, and it joins Elevation of Privilege as my second translation into Chinese.
You can buy it from Amazon.cn [link to http://www.amazon.cn/%E5%A8%81%E8%83%81%E5%BB%BA%E6%A8%A1-%E8%AE%BE%E8%AE%A1%E5%92%8C%E4%BA%A4%E4%BB%98%E6%9B%B4%E5%AE%89%E5%85%A8%E7%9A%84%E8%BD%AF%E4%BB%B6-Adam-Shostack/dp/B00WWLHYX6 no longer works].