The Gavle Goat is Getting Ready to Burn!
The Telegraph reports that the Gavle Goat for 2012 is up, and surrounded by guards, cameras, flame retardants, and arsonists.
Emergent Chaos has reporters on the ground internet, ready to report on this holiday story of a town, a goat, and an international conspiracy of drunken arsonists. Stay tuned!
This years goat is shown in its pre-fire state. Note the pre-positioned fire extinguishers surrounding it, along with what one might describe as an altogether insufficient fence.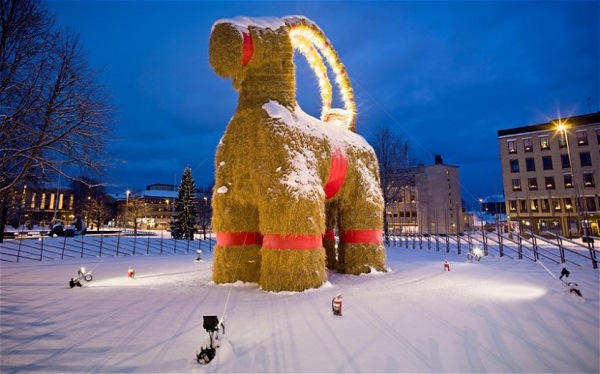 [Update: It turns out that the goat is blogging this year. Mixed English and Swedish.]