Age and Perversity in Computer Security
I've observed a phenomenon in computer security: when you want something to be easy, it's hard, and when you want the same thing to be hard, it's easy. For example, hard drives fail at seemingly random, and it's hard to recover data. When you want to destroy the data, it's surprisingly hard.
I call this my law of perversity in computer security.
Today, Kashmir Hill brings a great example in "So which is it?"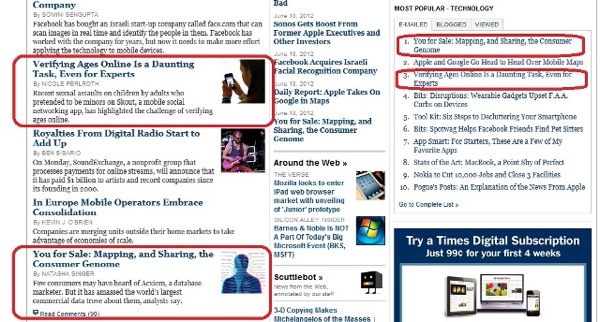 Contradiction much? When it comes to the state of online privacy, the media tend to send mixed messages, but this is one of the more extreme examples I've seen.
It's just perverse: it's hard to be sure when someone wants to rely on the data to protect kids, but it's easy (for marketing firms) when we prefer to remain private.