When an interrupt is important
So it's cool that this "S.M.A.R.T" stuff tells the computer when the hard drive is failing. The next step in user interface is to take the message out of /Applications/Utilities/Disk Utility and into an interruptive UI, so that I don't discover this problem when I happen to get an extra drive for backup.
I know Apple knows how to interrupt the user when it matters to them, because iTunes always gives me two chances to enter my password so it can auto-update things. Maybe they're hoping I won't notice this one and just figure I need a new machine: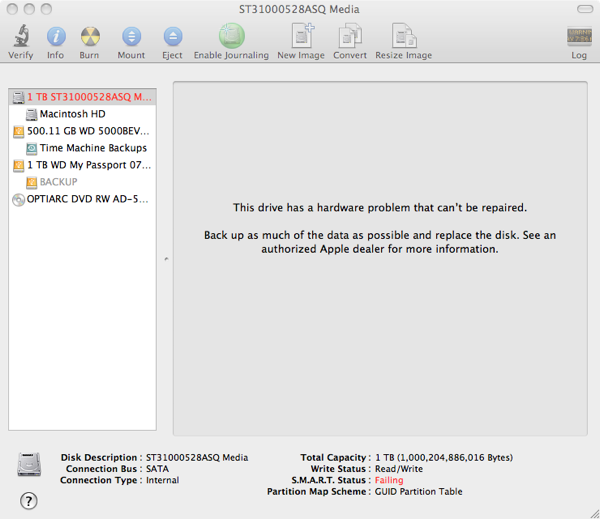 Sigh.