One Graph, Zero Credibility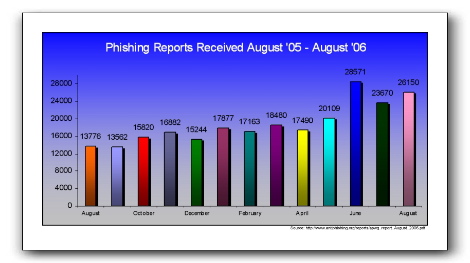 Let's see..we've got shadows, random colors, and the colors are graduated, and so is the background. Displaying 13 digits takes 109,341 bytes (in the original), for a remarkable data density of .0001 digit per byte.
Anti-phishing working group? You can, I hope, do better.
Via the F-Secure blog, who don't have per-post links.