Threat Modeling Tools from Shostack + Associates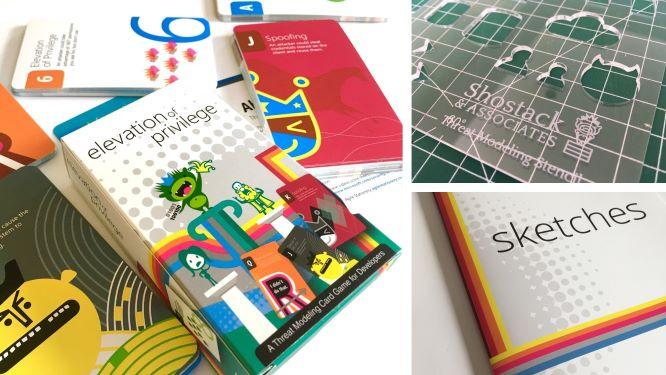 We've made a wide variety of innovative physical threat modeling tools, and they're available from Agile Stationery. They include whiteboard notebooks, stencils, Elevation of Privilege card decks, and the threat modeling manifesto posters. Importantly, each helps you threat model. Additionally, their physicality make for desktop conversation starters and great team gifts.
They're are available directly from Agile Stationery.