Introducing Cyber Portfolio Management
[no description provided]
At RSA'17, I spoke on "Security Leadership Lessons from the Dark Side."
Leading a security program is hard. Fortunately, we can learn a great deal from Sith lords, including Darth Vader and how he managed security strategy for the Empire. Managing a distributed portfolio is hard when rebel scum and Jedi knights interfere with your every move. But that doesn't mean that you have to throw the CEO into a reactor core. "Better ways you will learn, mmmm?"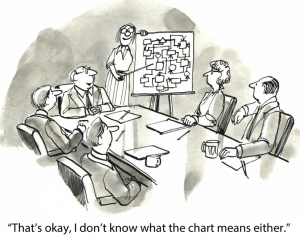 In the talk, I discussed how "security people are from Mars and business people are from Wheaton," and how to overcome the communication challenges associated with that.
RSA has posted audio with slides, and you can take a listen at the link above. If you prefer the written word, I have a small ebook on Cyber Portfolio Management, a new paradigm for driving effective security programs. But I designed the talk to be the most entertaining intro to the subject.
Later this week, I'll be sharing the first draft of that book with people who subscribe to my "Adam's New Thing" mailing list. Adam's New Thing is my announcement list for people who hate such things. I guarantee that you'll get fewer than 13 messages a year.
Lastly, I want to acknowledge that at BSides San Francisco 2012, Kellman Meghu made the point that "they're having a pretty good risk management discussion," and that inspired the way I kicked off this talk.