Ever Given & Suez
Thoughts on the issues with the Ever Given blocking the Suez Canal.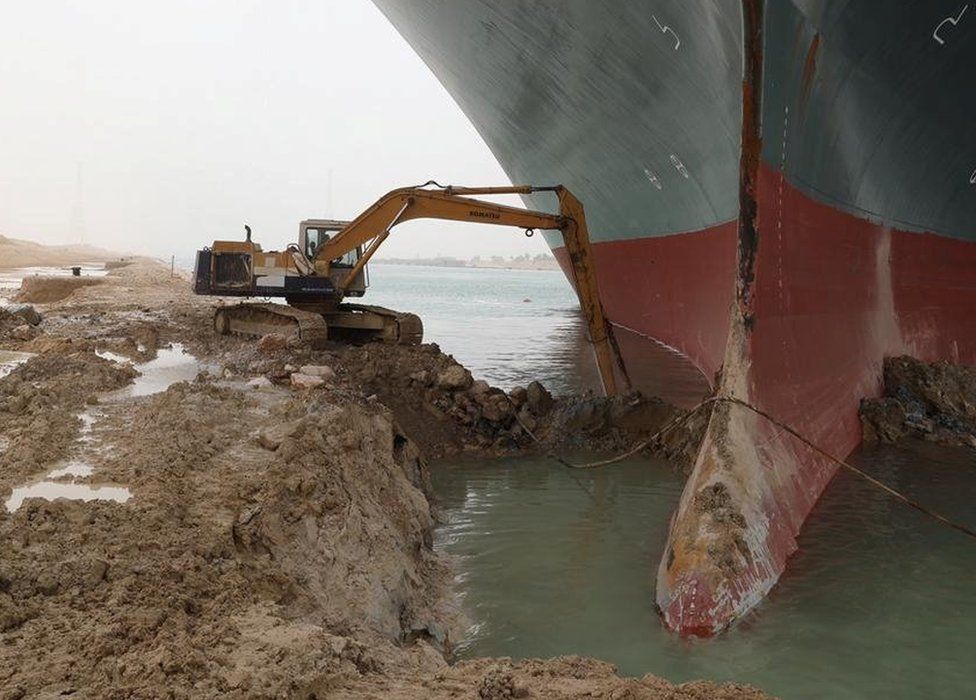 There's lots of fascinating details in The Ship Blocking the Suez Canal Could Take Weeks to Remove at Interesting Engineering.
Two tidbits: first, the denial of service is blocking $9.6 billion dollars a day of cargo, but the eventual cost may be lower. Second, Egypt didn't outlaw slavery until 1863. (Happy Passover, everyone!)
This CNBC story has an interesting image captured by Capella Space, showing how deeply wedged it is (but may be misleading because of angle of capture)
Also this shot's fascinating - notice all the gear above the ship on the maintenance road, and the two access paths they've cut down to the canal:
Any other really good views? Please share in the comments!
Update: Thanks to Ellen for reminding me about the Suez Canal's previous cameo, in "Change in the Weather."