What CSOs can Learn from Pete Carroll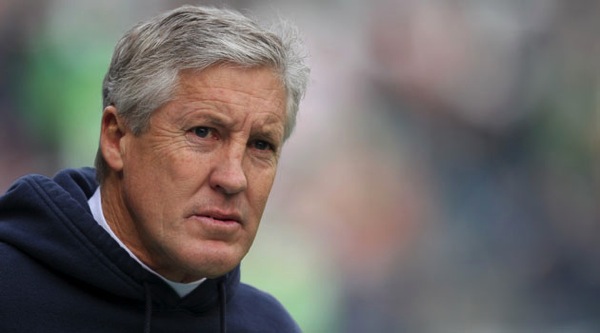 If you listen to the security echo chamber, after an embarrassing failure like a data breach, you lose your job, right?
Let's look at Seahawks Coach Pete Carroll, who made what the home town paper called the "Worst Play Call Ever." With less than a minute to go in the Superbowl, and the game hanging in the balance, the Seahawks passed. It was intercepted, and…game over.
| | | |
| --- | --- | --- |
| | Breach | Lose the Super-Bowl |
| Publicity | News stories, letters | Half of America watches the game |
| Headline | Another data breach | Worst Call Play Ever |
| Cost | $187 per record! | Tens of millions in sponsorship |
| Public response | Guessing, not analysis | Monday morning quarterbacking* |
| Outcome | CSO loses job | Pete Caroll remains employed† |
So what can the CSO learn from Pete Carroll?
First and foremost, have back to back winning seasons. Since you don't have seasons, you'll need to do something else that builds executive confidence in your decision making. (Nothing builds confidence like success.)
Second, you don't need perfect success, you need successful prediction and follow-through. Gunnar Peterson has a great post about the security VP winning battles. As you start winning battles, you also need to predict what will happen. "My team will find 5-10 really important issues, and fixing them pre-ship will save us a mountain of technical debt and emergency events." Pete Carroll had that—a system that worked.
Executives know that stuff happens. The best laid plans…no plan ever survives contact with the enemy. But if you routinely say things like "one vuln, and it's over, we're pwned!" or "a breach here could sink the company!" you lose any credibility you might have. Real execs expect problems to materialize.
Lastly, after what had to be an excruciating call, he took the conversation to next year, to building the team's confidence, and not dwelling on the past.
What Pete Carroll has is a record of delivering what executives wanted, rather than delivering excuses, hyperbole, or jargon. Do you have that record?
* Admittedly, it started about 5 seconds after the play, and come on, how could I pass that up? (Ahem)
† I'm aware of the gotcha risk here. I wrote this the day after Sony Pictures Chairman Amy Pascal was shuffled off to a new studio.