Weekend Photography
An amazing shot by Philipp Schmidli of a cyclist in front of the moon.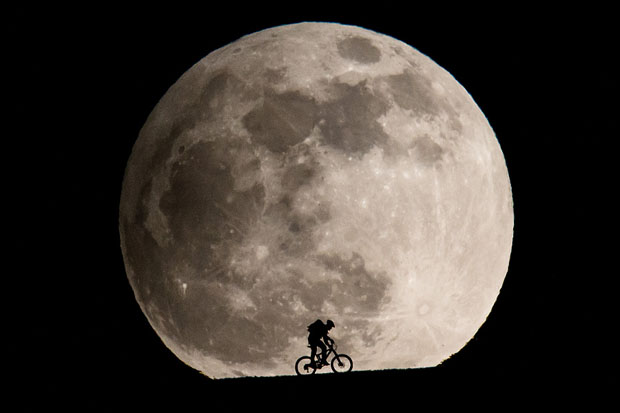 PetaPixel explains the work involved in getting that shot in "Silhouettes in a Giant Moonrise, Captured Using a 1200mm Lens." (Thanks to Bob Blakely).
Also in the realm of impressive tool use is this: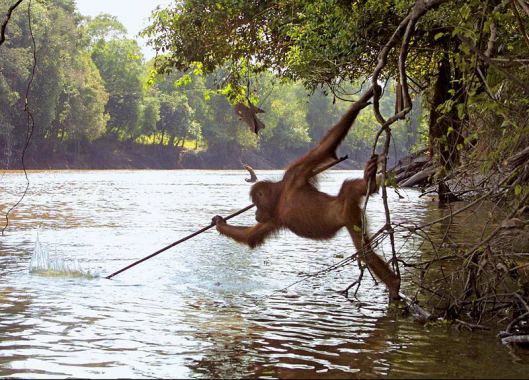 Orangutan from Borneo photographed using a spear tool to fish at Primatology.net, via Anita Leirfall.
Me, I took a picture of some very cute baby geese, but it didn't come out.